Ask Filipino kids who
Jollibee
is, and they'll give you an answer without even batting an eyelash. This orange, oversized, ever smiling bee plays a huge and influential part in Pinoy pop culture. Next to 'mama', 'Jollibee' is one of the most popular first words of Pinoy babies. And that's a fact, based on first-hand experience with my own son.
Jollibee has this magical charm on kids. (Come to think of it, even adults adore this huge happy bee.) Just say that word and it prompts rambunctious toddlers to behave, or to soothe nasty temper tantrums. It never fails on Yue.
So imagine how happy he was last Friday when I told him that we're going to a Jollibee birthday party. His face brightened up with a big smile, like a rainbow streaming across a post-drizzle sky. I was looking forward to this party myself. Because it was no ordinary party, it was actually
Ceana's first birthday celebration
. I was excited to see my goddaughter, her Mommy, and the rest of our
Digitel
barkada. (Yes, MyCharmedMom and I go way back - those days when we were both tied up to an 8-5, single, and with no kids yet.)
This was Yue, all prepped up for the party. And wearing his happy face.
Stylin' and profilin': Pink polo shirt from Old Navy, gray cargo pants from Mossimo Kids, white sneakers from FILA. 
Now here's the birthday girl looking all the more adorable in her Tinkerbell costume.
My, oh my! How big our little girl has grown. Has it really been a year?
She really does resemble her cake topper, don't you think? Hee! :)
Tinkerbell!
And who else could be happier than Ceana's Mommy? A child's first
birthday
will always be one of the proudest moments of any parent. And that's a fact!
Happy as any proud parent can be!
Now here's Yue having a blast at Ceana's party.
Ring-a-rosey! Leading the pack during the game.
He was so proud and happy when he won the game, and got his prize.
Clutching his winnings - a Transformers mini-blaster.
But waiting for Jollibee did make him a bit impatient.
With his godbrothers, Rob and Axl.
At one point he even raised his eyebrows - something he emulated from
The Rock
. I come from a clan of wrestling fans, so don't be surprised. (Trivia: My son's second name is Austin. It was named after the spunkiest wrestler ever -
Stone Cold Steve Austin.
)
Photo credit: Carrie Pampolina.
Now see how that smug look turns into this.
The smile says it all.
The little man couldn't get enough of the big bee.
Singing the birthday song for Ceana.
Yue wouldn't even leave Jollibee's side. He stood right beside the mascot until the very last second of the photo opp session. And when that was over and done with, us mommies had our own photo opp.
Photo credit: Carrie Pampolina.
From L-R: Yue and I, Ceana and Icar, Fides and her daughter Coelie, Aileen and her boys Rob and Axl.
These kids are trained in front of the camera. Just like their mommies. Haha!
Jollibee kiddie parties have always been fun and memorable, and here's another one for the books. Once more, happy birthday Ceana! And may you have lots and lots of more wonderful birthday parties to come!
Linked with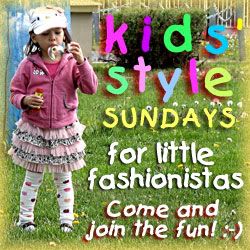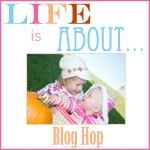 Hosted by Cecily and Lolli