I'm very, very meticulous when it comes to my hair. But unlike most women whose crowning glories are their long, black, straight hair, I prefer mine short, sleek, and dyed. Which is why I visit the salon on a regular basis - once a month, at least. When my hair gets long enough to cover my nape, then it's time to have it trimmed. And when the color starts to fade and the partition between my natural black and the copper brown becomes too obvious, it's time to have it dyed all over again.
I started dyeing my hair when I was in high school. I have an aunt-in-law who used to run a salon, and she enjoyed experimenting with my hair. I enjoyed it all the more because the services are free. Haha!
But it wasn't until five years ago when I decided to have my hair cut really short. When Victoria Beckham made the angled bob famous in 2007, I became a Posh Spice clone myself.
Hairstyle, 2007. Highlights were 'in'.
And I totally love, love, love this hairstyle. Perhaps this fondness sprang from my love for David Beckham (he is my favorite footballer of all-time) or the fact that I'm a fan of the Spice Girls. I was never afraid to have my hair cut short. It will grow back after all.
Getting pregnant the year after made it difficult for my hair. Hair dyes were a no-no, and going to the salon became impossible because I couldn't stand the smell of chemicals. I had no choice but to grow my hair long. A year after I gave birth, I took on a totally different hairstyle. I had it curled.
Hairstyle, 2009. Deviating with curls.
But then the curls became a liability because Yue, who was a little over a year old, would tug and pull my hair. I had my hair hacked to solve this dilemma. I went back to the angled bob, but a tad longer than the one I had before.
Hairstyle 2010. Angled bob.
Not completely satisfied with this look, I had it cut some two months after. And because Victoria was rocking the same hairstyle, too.
Hairstyle, December 2010. Pixie cut.
I've been maintaining this ever since. It's the most appropriate and most comfortable 'do for a mom who practically does all household chores, and has an active toddler in tow.
Yesterday I took it one step further by getting an even shorter pixie cut.
Hairstyle, 2012. Pixiefied all over again.
I actually wanted it really short - something like Emma Watson's pixie - but my stylist was a bit apprehensive. (Not many people wear their hair short around here, lol.) So she added some spunk on the sides instead.
Cut short on the sides so my ears would show.
Some husbands are strict with their wives' hair. Some don't like it when their wives cut their hair short. I'm glad my husband does not impose on me like that. He lets me have it my way- because he knows this style suits me best. Thankfully, I've inherited my father's oval face, long neck, and prominent cheekbones. Otherwise, I would not be able to rock this 'do.
I know Posh is wearing her hair long now. This time I may not follow suit. I don't think I can ever go back to long locks. All the more now because summer is about to come.
Our Kpop hair! :D
And besides, I love it when Yue calls me pogi. That's 'handsome' in Filipino slang. :)
Sharing this on


Hosted by Cecily and Lolli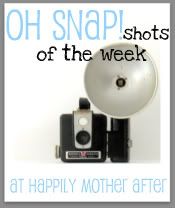 Hosted by Krystyn at Really, Are You Serious?