So, here's the second part of our Singapore adventure. As I've mentioned in my
previous post
, I'm reposting this entry from my old Livejournal blog. :)
From Sentosa, we went back to the city. We originally planned to have lunch at the island, but Mum didn't quite like the food choices there. Hence, we opted to eat somewhere along Orchard Road instead.
I asked our cab driver to take us to
The Heeren
- the one place that I badly, badly needed to go to while in Singapore. Naturally, being a football fan
(and an Adidas girl)
, their Adidas store caught my eye.
Chelsea's 2006 Home Kit!
But this is the store that I had to see
(or else, it will be the death of me, har!)
. I had to stop myself from gawking at everything. And I mean everything. This is heaven for Havaianas addicts like me! :)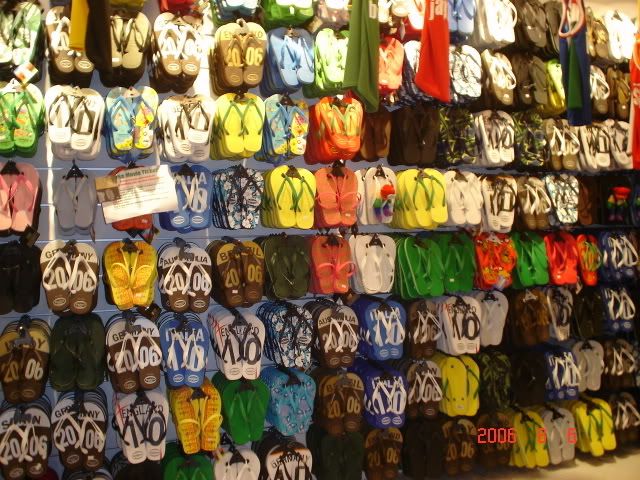 NUMFlipflops is Havaianas love!
I walked away happy and contented, with three new Copa Mundial Havaianas in tow.
More photos and stories after the jump! :)